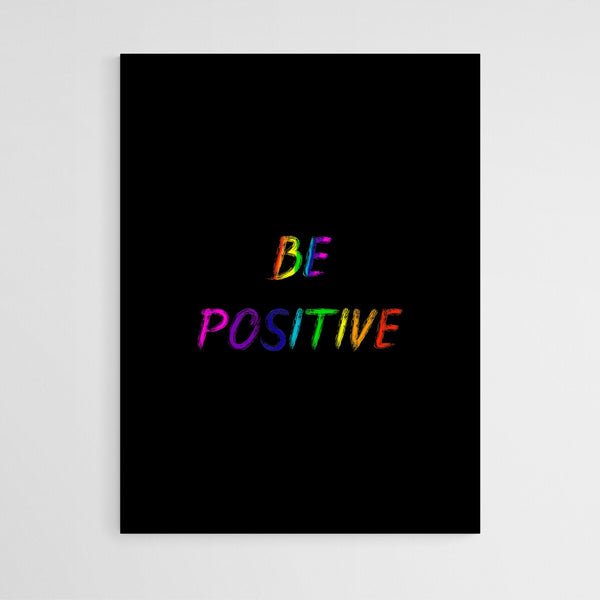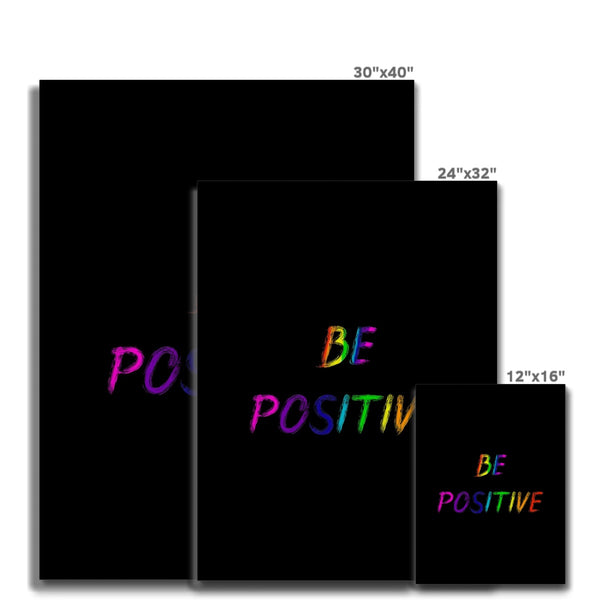 Always try to stay positive, even when you are feeling down. This canvas will cheer you up every time you look at it.

ABOUT
Designed for indoor use, stretched canvas prints are made from treated cotton - providing the smoothest of matte surfaces for exceptional design vividity. A combination of quality and durability, these hangings come with a lifelong color guarantee; there's significant confidence in their withstanding the test of time. 
Product Details
Canvas Depth - 1.5" / 38mm
100% Cotton canvas
Printed on a natural white, matte, ultra smooth, 100% cotton canvas 
with 400gsm standard.
Lifelong colour guarantee
High quality manufacturing and printing guarantees that the canvas will live for generations
Taut corners
Beautifully finished, taut corners that give a clean and crisp look

Shipping Information
US 2-5 Business Days Shipping
EU 2-5 Business Days Shipping
Rest of the World 2 - 7 Business Days Shipping