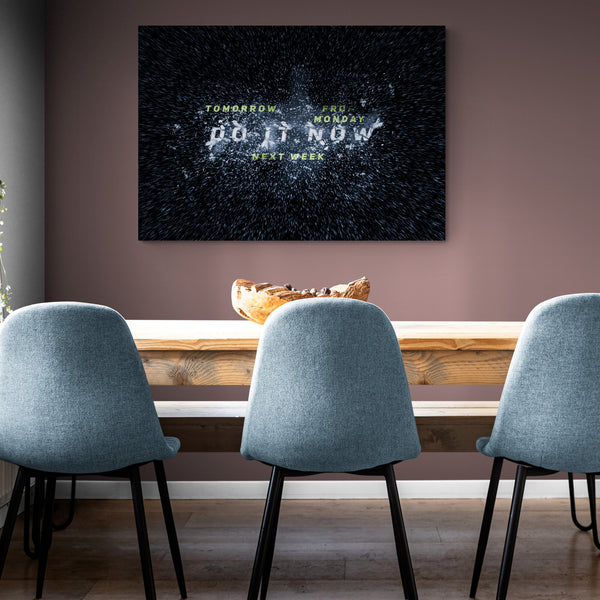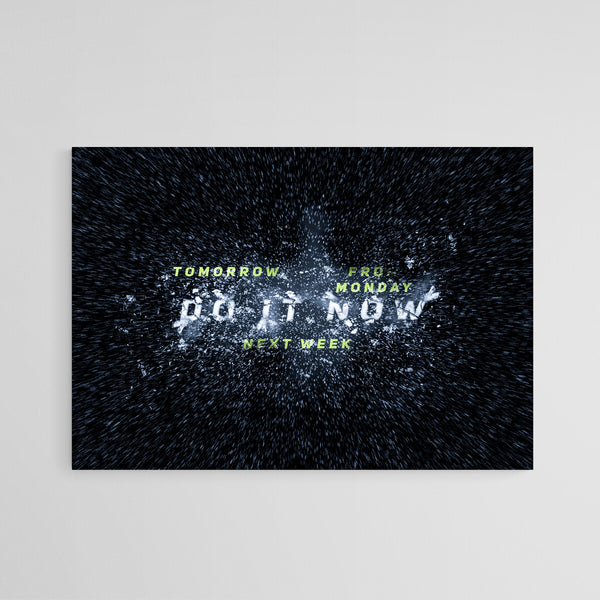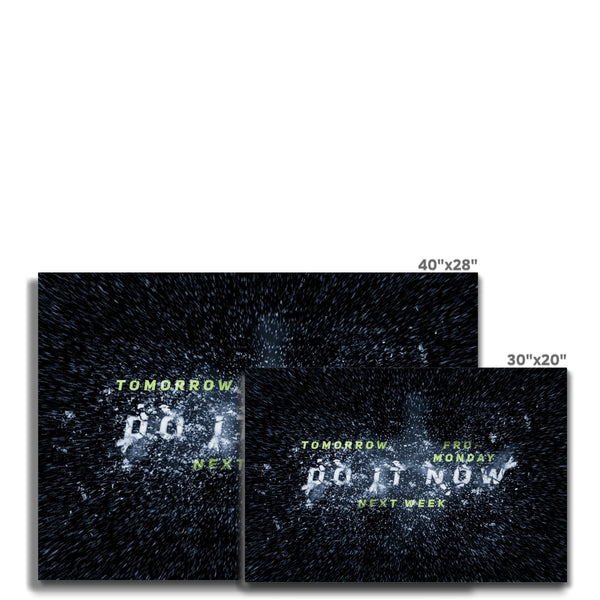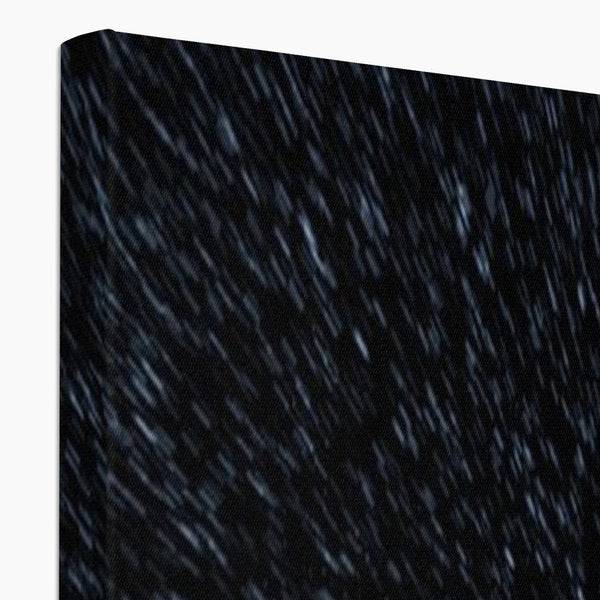 "One day you will wake up and there won´t be any time to do the things you've always wanted to do. DO IT NOW!" P. Coelho

ABOUT
Designed for indoor use, stretched canvas prints are made from treated cotton - providing the smoothest of matte surfaces for exceptional design vividity. A combination of quality and durability, these hangings come with a lifelong color guarantee; there's significant confidence in their withstanding the test of time. 
Product Details
Canvas Depth - 1.5" / 38mm
100% Cotton canvas
Printed on a natural white, matte, ultra smooth, 100% cotton canvas 
with 400gsm standard.
Lifelong colour guarantee
High quality manufacturing and printing guarantees that the canvas will live for generations
Taut corners
Beautifully finished, taut corners that give a clean and crisp look

Shipping Information
US 2-5 Business Days Shipping
EU 2-5 Business Days Shipping
Rest of the World 2 - 7 Business Days Shipping