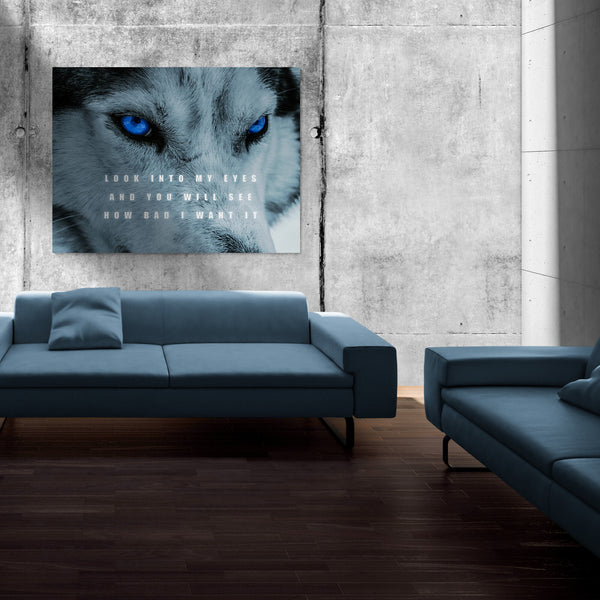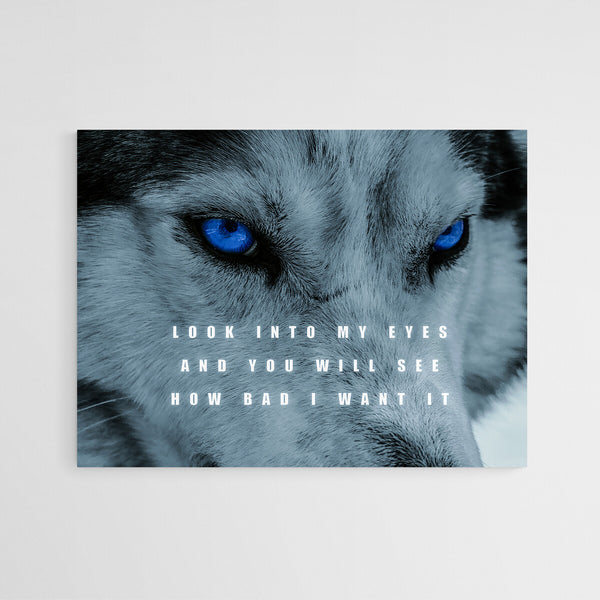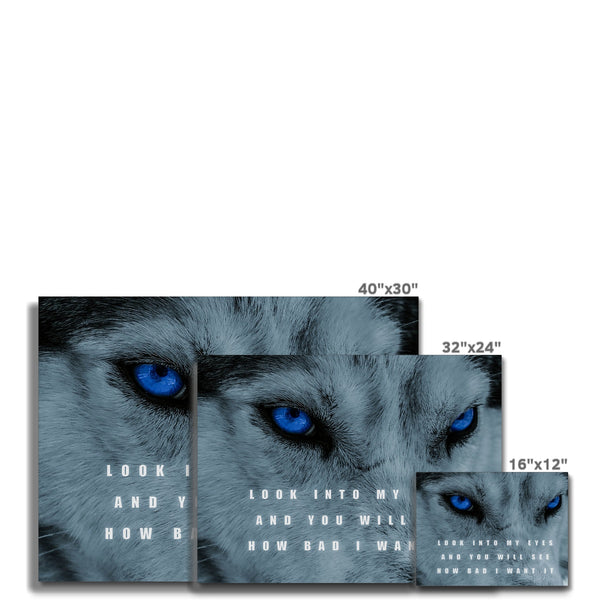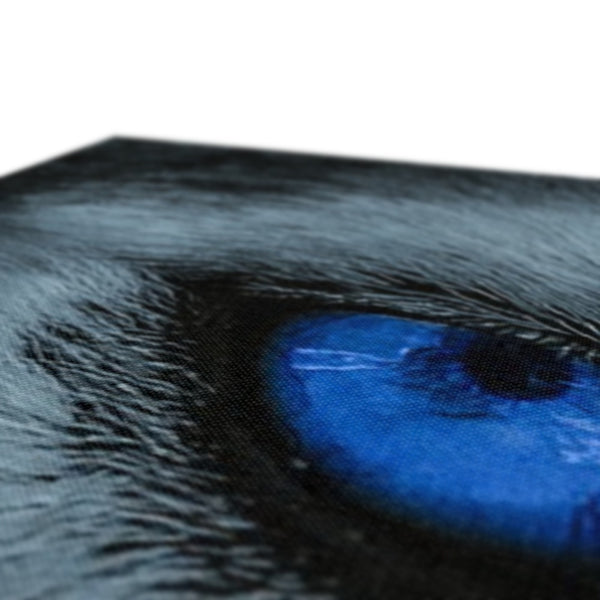 Look into my eyes and you will see how bad I want it
When you're determined, hard-working, and have a goal in mind it is always a good idea to maximize your productivity. One of the best ways to do this is by having your goals set in mind every day. Staying on track with your goals can be hard when it comes to motivation, but having this eye-catching premium stretched canvas on your wall can always help you out.

Whether or not we realize it, the smallest things can make a big impact on how we shape our outlook each and every day. At 2dream2live, we consider our canvases as the perfect starting point to feeling positive and motivated from the moment you wake up, to the time you head to bed.

Our premium stretched canvas is uniquely designed to lift you up even on your most down of days, this wonderful piece of artwork features a captivating and crisp visual that can be appreciated by anyone inside your home.

PREMIUM CANVAS WALL ART
Handcrafted with the utmost passion and pride in the US, our authentic canvases strike the perfect balance between outstanding artistry and impeccable attention to detail. The treated cotton backdrop provides a smooth surface for bold color, serving as the focal point in any room – be it bedrooms, bathrooms, dining rooms, and beyond. Where will you place yours?

We offer seamless, speedy shipping across the US and Europe with every purchase, with each canvas arriving beautifully wrapped, picture-perfect, and ready to hang on your walls. Ready to secure your canvas today?

ABOUT
Crafted from durable treated cotton, stretched canvas prints provide a smooth surface that lends exceptional design vividity. Best suited for indoor use, these hangings combine the best blend of quality and durability – made to withstand the test of time. What's more, they even come with a lifelong color guarantee for stunning visuals in the years to come.
Product Details
Canvas Depth - 1.5" / 38mm
100% Cotton canvas
Printed on a natural white, matte, ultra smooth, 100% cotton canvas 
with 400gsm standard.
Lifelong colour guarantee
High quality manufacturing and printing guarantees that the canvas will live for generations
Taut corners
Beautifully finished, taut corners that give a clean and crisp look

Shipping Information
US 2-5 Business Days Shipping
EU 2-5 Business Days Shipping
Rest of the World 2 - 7 Business Days Shipping